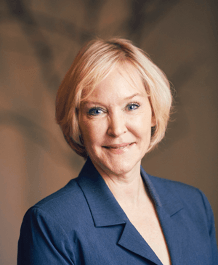 Julie Rohovit, PhD
Center Director
Julie is one of the founders of the Center for Practice Transformation and has served as PI and Co-PI since its inception in 2012. In her role as Director, Julie guides the CPT mission and the development of best practices in training, technology transfer and sustainability to support and enhance applied recovery-oriented clinical knowledge and skills for the behavioral workforce.
Prior to joining the Center full-time, Julie also designed, developed and directed the country's first truly integrated clinical master's degree program: The University of Minnesota's Masters of Professional Studies in Integrated Behavioral Health (IBH). In addition, she developed, directed and taught in the U of M's Master of Professional Studies in Addictions Counseling and Addiction Studies Certificates.
In her free time, Julie enjoys hiking, lake swimming, singing, trying new recipes from around the world, and spirited board games with her family.
All Staff