The Opioid Epidemic: What Mental Health Professionals Need to Know
The Centers for Disease Control and Prevention have declared an "epidemic" of opioid overdoses and have recently published updated guidelines for opioid prescribing. With drug overdose deaths now the leading cause of accidental deaths in the US, more Americans are seeking treatment for opioid addiction than ever before. This webinar provides in-depth information about current trends, the latest research, and treatment strategies.
About the Presenter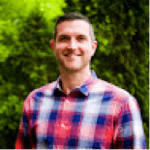 Ian McLoone, LPC, LADC
Ian McLoone, LPC, LADC, provides addiction and mental health therapy at Alltyr Clinic in St. Paul and is an adjunct instructor in the University of Minnesota's Addiction Studies graduate program where he teaches Applied Psychopharmacology. Ian earned his master's degree from the Integrated Behavioral Health counseling program, and is devoted to paradigm change in the field of addiction treatment.