Vaping and the Developing Brain: How Big Tobacco is Capitalizing on Adolescent Brain Development and What Health Professionals can do About it
Vaping and the Developing Brain PowerPoint Slides
With 1 in 5 Minnesota high school students reporting e-cigarette use in the prior month, health care professionals caring for them must understand the short and long-term impact on the adolescent and young adult brain. This presentation will describe the scope of vaping and comorbid mental health concerns, explore the impact of vaping on the adolescent brain, and describe the link between vaping and other substance use. We will then describe several emerging clinical and community-based strategies for addressing adolescent and young adult vaping and share resources for use in practice.
About the Presenter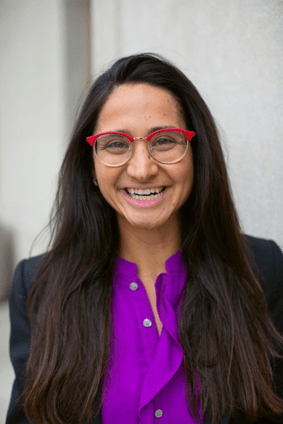 Janna Gewirtz O'Brien, MD, FAAP
Janna Gewirtz O'Brien, MD, FAAP is a pediatrician and adolescent medicine fellow at the University of Minnesota in the interdisciplinary Leadership Education in Adolescent Health fellowship. She attended college and medical school at the University of Rochester in Rochester, New York. She completed Pediatrics residency at the Mayo Clinic and then worked at Mayo in  as a primary care pediatrician prior to pursuing Adolescent Medicine fellowship. She has worked for 6 years in school-based health clinics in Minnesota and serves on the Minnesota School-based Health Alliance. She also provides medical care to adolescents at Hennepin Healthcare and serves on the Executive Board of the Minnesota Chapter of the American Academy of Pediatrics.
Her clinical work, research and advocacy efforts focus on optimizing adolescent health services in primary care and community-based settings, including school- and shelter-based health care. She has become increasingly involved with primary care and school-based efforts to address adolescent vaping.