Promoting the Positive Mental Health of Trans and Gender Diverse Clients: The Gender Affirmative Lifespan Approach (GALA)
Developed at the University of Minnesota's National Center for Gender Spectrum Health, the Gender Affirmative Lifespan Approach (GALA) is an innovative therapeutic framework for promoting the mental health of transgender and gender diverse (TGD) people of all ages.  GALA recognizes that research clearly shows that stigma, discrimination and lack of access to care contribute to various negative health outcomes for TGD people. Based in interdisciplinary, empirical, and intersectional philosophical foundations, GALA proposes that supportive therapy focusing on the therapeutic components of a) developing gender literacy, b) building resilience, c) moving beyond the binary, d) exploring pleasure-oriented positive sexuality, and e) making connections to medical interventions can not only effectively reduce the internalization of this stigma and curb the impact of discrimination, but also promote the well-being of TGD individuals. Join G. Nic Rider, PhD, LP who will provide an overview of how to apply these GALA therapeutic components in developmentally tailored clinical work with TGD children, adolescents, young adults, adults and elders.
About the Presenters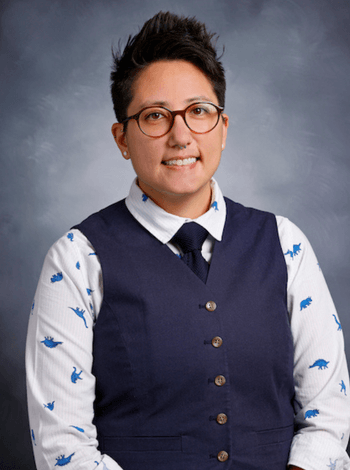 G. Nic Rider, PhD, LP, Assistant Professor
Nic Rider, Ph.D. (they/them) is an assistant professor, a licensed psychologist, and the Adult Gender Services Program Coordinator at the Institute for Sexual and Gender Health (ISGH). They are also the Director of the National Center for Gender Spectrum Health. Dr. Rider's research broadly focuses on improving healthcare for and exploring resilience among marginalized communities, with a focus on sexual and gender diverse people of color. They often focus on social and structural factors impacting the lived experiences of historically excluded communities and resilience/strengths identified by these communities. Their professional interests are in the areas of intersectionality, improving various health disparities, sexual health and pleasure, decolonizing healing justice, systems change and social justice advocacy.