It Takes a Village to Make Someone Lonely
Current understandings of loneliness are guided by highly individualistic and neoliberal notions that restrict our ability to address this problem. In this presentation, I will propose an alternative approach that takes into account the social context where loneliness often emerges. I will defend the need for a more social understanding of loneliness as a property of communities rather than individuals and present studies demonstrating how loneliness emerges in a social context, often due to exclusion. The presentation will end with a discussion of the implications of this shift in focus from loneliness as the result of individual deficits to loneliness as a fundamental social justice issue.
About the Presenter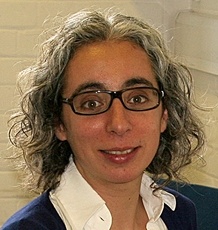 Manuela Barreto, PhD
Manuela Barreto is a Social and Organisational Psychology professor at the University of Exeter. She studied Work and Organizational Psychology at the University of Porto, Portugal and obtained a Ph.D. in Social Psychology in 2000 from the Free University, Amsterdam, the Netherlands. She then worked as an Assistant and Associate Professor at Leiden University, the Netherlands, as a full-time Researcher at the Centre for Social Research and Intervention in Lisbon, and since September 2011, as a Full Professor of Social and Organizational Psychology at the University of Exeter.
Her expertise and research interests are on marginalization and exclusion, with a strong focus on social relationships. Her work focuses on a variety of disadvantaged groups, such as ethnic minorities, women, sexual minorities, people with a history of mental illness, and individuals with facial disfigurement, and she researches a variety of topics in this area, ranging from the social and psychological antecedents of social engagement and disengagement; the impact of stereotypes and discrimination on social behavior, motivation, and wellbeing; and the costs and benefits of complaining about discrimination and sexual harassment.