A Practical Approach:
Integrated Mental Health and Substance Abuse Assessment

Clinicians are well aware that a comprehensive assessment provides the foundation for treatment planning and interventions. Undertaking an Integrated Assessment of mental health symptoms and substance use disorder typically adds complexity and challenges. This presentation will focus on the tools and strategies that can shape an assessment that goes beyond simply rehashing or gathering history. The presentation will help clinicians develop new insights into their clients' co-occurring conditions. References and resources that aid in this process will be discussed.
About the Presenter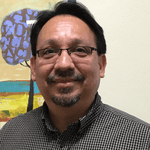 Erwin Concepcion, PhD, LP
Dr. Erwin Concepcion has over 20 years of clinical and administrative experience in psychology. Dr. Concepcion has specialized in clinical consultation and practice focusing on individuals with mental health conditions who also present with co-occurring conditions related to brain injury and substance use disorders. He has practiced in a variety of care settings including physical medicine and rehabilitation, outpatient mental health, medical centers, and state psychiatric programs. Currently, Dr. Concepcion is involved in helping to bridge DHS State Operated Services and the Department's Adult Mental Health policy division in implementing best practices.