Back from the Border: Mental Health Care in a Humanitarian Crisis
This presentation provides timely and relevant information from the front lines of the refugee crisis at our border. Participants will hear about the trauma informed mental health work being developed by a local Twin Cities group in the shelters in Tijuana, Mexico. Katrina's presentation will give an intimate and compassionate look into the realities of those seeking asylum in the United States and a first-hand account of mental health care in times of humanitarian crisis.
About the Presenter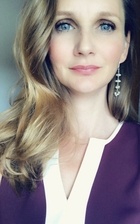 Katrina Cisneros, MSW, LICSW
Katrina Cisneros, MSW, LICSW, is a bilingual clinical social worker who has provided both individual and group clinical supervision and in-home and outpatient mental health services for a number of agencies in the Twin Cities. Katrina has expertise working with chronically stressed families in a variety of complex settings and in very diverse communities, including program development and community building in numerous Latin American countries. She graduated with both her BSW and her MSSW from the University of Wisconsin-Madison and brings over 15 years of experience to her work. She is currently on faculty at the School of Social Work University of MN Twin Cities, where she teaches primarily in the area of clinical mental health.