Working with Reluctant – Involuntary Clients
Professionals frequently encounter persons who do not choose to be clients, but rather experience formal or informal pressure to take on a client role. Such potential clients are frequently labelled deviant for their uncooperative behavior as reluctant or resistant when in fact they are not yet voluntary clients at all. This webinar presents an involuntary client perspective that encourages helping professionals to be alert to power in their relationships with clients. Insights from reactance theory, strategic self-presentation and other social psychology theories are presented as well as the presenter's own work on strategies for coming to agreement with involuntary clients. The webinar will include theory, ethics and practical strategies for engaging involuntary clients. The circumstance that includes power, racial, socioeconomic and cultural differences between helpers, their agencies, and clients will also be examined. Participants should anticipate that some of the strategies they already know and employ for engagement will be affirmed and others will be added.
About the Presenter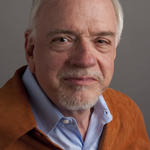 Ron Rooney, PhD
Dr. Ron Rooney's special areas of scholarship and research relate to work with reluctant and involuntary clients in a variety of settings including public child welfare. He received his Ph.D. from the University of Chicago, an M.A. from Kansas State University and from the University of Chicago. He is co-author of Direct Social Work Practice, now in its 9th edition, the most widely used practice textbook in social work. He is also the author of Strategies for Work with Involuntary Clients in its second edition. Dr. Rooney consults and provides training for case workers who assist teen parents in reaching educational and parenting goals.