Understanding Peer Recovery Support and Use of the Hearing Voices Network Method for People Who Hear Voices
Albert Garcia talks about his personal experience of hearing voices and how he incorporating his past and current struggles with his career as a Certified Peer Specialist. He also talks about the methods he uses while working with clients with mental illness and substance abuse. Mr. Garcia created the Hearing Voices Network Method to provide education, recovery, and hope for people who hear voices.
About the Presenter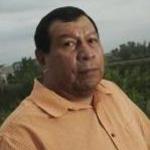 Albert Garcia
Albert Garcia is a Peer Recovery Support Specialist at Peoples Incorporated Homeless Assertive Community Treatment (ACT) team in Minneapolis. Mr. Garcia founded the Hearing Voices Network of Minnesota. Despite being in recovery, Albert continued to be plagued with hearing voices, which grew in number and intensity. After years of practice Mr. Garcia found a productive method of harnessing the constant noise in his head. Now, Albert speaks throughout the region about how the process of recovery can work for those in need.