Trauma and Post-Traumatic Stress Disorder in Persons with Serious Mental Illness:
A Brief Educational and Anxiety Management Treatment Part 1
Despite the high prevalence and negative consequences of PTSD in those with serious mental illness, there has not been much attention paid to effective treatment of this condition within this population. In this webinar, the rationale and considerations for addressing PTSD in persons with serious mental illness is discussed. An overview of a brief, 3-session individual intervention to enhance coping with PTSD symptoms (specifically designed to meet the unique needs of people with serious mental illness), is reviewed.
This webinar consists of part 1 and part 2
Presentation PowerPoint Slides.pdf
About the Presenters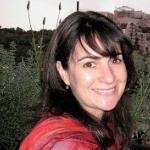 Jennifer Gottlieb, PhD
Dr Gottlieb is Research Assistant Professor at Boston University, whose work has been devoted to the development and implementation of effective psychosocial interventions for individuals with schizophrenia and other severe mental illnesses. Her research focuses on the development, provision, and evaluation of Cognitive Behavioral Therapy (CBT) treatments for psychotic disorders; novel interventions for first-episode psychosis, as well as CBT treatments for trauma and PTSD for those with serious mental illness. Dr. Gottlieb is also a licensed psychologist with extensive clinical experience in the treatment of SMI, schizophrenia, first-episode psychosis, social skills training, dual disorders interventions, trauma and PTSD, and smoking cessation. She has delivered multiple national and international training workshops and lectures, provided clinical supervision and consultation, co-authored treatment manuals, collaborated on several research projects, as well as authored empirical and review papers and chapters in these areas.