Supporting Addiction Recovery During Covid-19: What You Need to Know Now
Social distancing is the order of the day to keep us healthy during Covid-19 but this means that face to face 12-step and other recovery support group meetings are no longer being held in person, leaving individuals in recovery suddenly without, what is for many, a life-saving resource. Treatment providers have pivoted nimbly to provide tele-health services, but this is also a change for our clients. Fortunately, there is an abundance of support and resources out there, even if your client has only a telephone. In this webinar, Dr. Krentzman will talk about the wide range of recovery resources currently available including zoom 12-step meetings, alternatives to 12 step meetings, recovery coaching, hot lines, resources for families, and the wide ranging and diverse solutions people in recovery have found to support each other. She will also discuss research-based tips for staying sober and maintaining emotional equilibrium during these turbulent times as well as provide recommendations to care providers for guiding clients through the ever-changing options for support during this unprecedented crisis.
Support for Addiction Recovery during the COVID-19 Crisis Resources
About the Presenter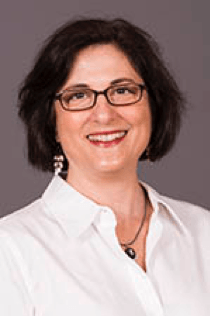 Amy Krentzman, MSW, PhD
Amy Krentzman, MSW, PhD, is an Assistant Professor at the School of Social Work and at the Center for Spirituality and Healing at the University of Minnesota and an Adjunct Research Investigator in the Department of Psychiatry at the University of Michigan Medical School. Dr. Krentzman is a National Institute on Alcohol Abuse and Alcoholism (NIAAA) funded Training Fellow with the Alcohol and Other Drugs Education Program (ADEP) for Social Work Faculty.
Dr. Krentzman's research focuses on factors that promote the initiation and maintenance of recovery from alcohol and other substance use disorders, particularly the mechanisms of therapeutic change that are precipitated by professional treatment, recovery community organizations, and 12-step programs.
Current research projects include the development and testing of positive psychology interventions for individuals with alcohol and substance use disorders, the relationship between spirituality and alcoholism recovery, and the role of sober living houses on women's long-term abstinence.