Schizophrenia: The Basics
This webinar will help mental health professionals develop a more thorough understanding of schizophrenia, including what defines the illness, what are the symptoms, how symptoms affect people's behavior, what is the most likely explanation of the causation of the illness. It will also describe the key aspects of treatment, based on the stress-vulnerability model including treatment components that address the biology of the illness (such as antipsychotic medications and avoiding substance use) and the stress aspects of the illness (such as coping skills, social support, and meaningful activities). This webinar will conclude with a description of the evidence-based practices that have been identified for schizophrenia.
About the Presenter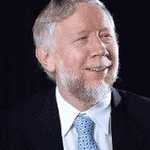 Kim T. Mueser, Ph.D.
Kim T. Mueser, Ph.D., is a clinical psychologist and Executive Director of the Center for Psychiatric Rehabilitation at Boston University. Dr. Mueser's clinical and research interests include family psycho-education, the treatment of co-occurring psychiatric and substance use disorders, psychiatric rehabilitation for serious mental illnesses, and the treatment of posttraumatic stress disorder. His research has been supported by the National Institute of Mental Health, the National Institute on Drug Abuse, the Substance Abuse and Mental Health Administration, and the Brain & Behavior Research Foundation. He is the co-author of over 10 books and treatment manuals, and has published extensively, including numerous peer reviewed journal articles and book chapters. Dr. Mueser has also given numerous lectures and workshops on psychiatric rehabilitation, both nationally and internationally.