The Tripping Cure: Psychedelic Assisted Therapies Past, Present and Future
The use of psychedelics like LSD, psilocybin and MDMA was once considered an extremely promising treatment option for a range of mental health concerns. But when the federal government clamped down on these medicines in the Controlled Substances Act of 1970, even basic research into their potential therapeutic use was difficult. More recently, however, scientists, researchers and therapists have been working to legitimize psychedelic therapies to integrate their use into standard medical care.
This webinar provides a closer look at the history of psychedelic therapy, review recent research findings, and discuss possible future directions that could be available to our clients and patients within a few years.
About the Presenter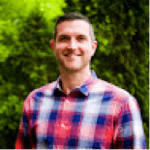 Ian McLoone, LPCC, LADC
Ian McLoone, LPCC, LADC, is Lead Therapist at Alltyr Clinic in St. Paul and is an adjunct instructor in the University of Minnesota Integrated Behavioral Health (IBH) graduate program where he teaches Applied Psychopharmacology. Ian earned his master's degree from the IBH program, and is devoted to paradigm change in the field of addiction treatment. His writing has been featured in places like TheFix.com and he is a regular ProTalk contributor at Rehabs.com.