How They Help Their Peers In Recovery
Certified Peer Support Specialists
Learn the principles and practices of peer recovery support and recovery coaching for individuals with mental illness, substance use and co-occurring disorders. Understand the similarities and differences between each role. Explore how to increase an individual's motivation to engage in and deepen their recovery process. Presenters will address training, certification and funding methods.
About the Presenters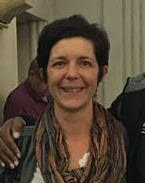 Kris Kelly
Kris Kelly is the Director of Healthcare and Wellness at Minnesota Recovery Connection (MRC). She created MRC's healthcare enrollment program which connects individuals seeking health insurance with a Peer Recovery Specialist/Navigator. Additionally, Kris recruits, trains, and supervises MRC's Peer Recovery Specialists, both paid and volunteer.
Holly Biggins
Holly Biggins is a certified peer employment trainer with Northern Pines Mental Health Center. She facilitates trainings around the state for which graduates are awarded peer specialist certification by the State of Minnesota and was one of the first peer specialists trained in the state in 2009 and has been immersed in peer support related work ever since. Holly has worked for Northern Pines MHC since 1998 as a children & families respite program manager, grants & communications manager, peer specialist program director, and a member of the management team.