CSI (Couple Sensitive Individual) Therapy:
Couple Sensitive Therapy: How to Avoid Colluding with Your Clients
When we treat individuals who have complaints about a relationship, it's all too easy to start colluding with the client against the partner who's absent from the room; a stance that's counterproductive to improving the relationship and helping the client learn from his/her difficulties. In addressing the craft of CSI Therapy, this workshop will provide specific tools and guidelines for helping individual clients in the context of their relationship.
About the Presenter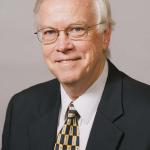 William Doherty, PhD
William Doherty, PhD, is a professor of Family Social Science and director of the Minnesota Couples on the Brink Project at the University of Minnesota. His books include Medical Family Therapy, Take Back Your Marriage, and Soul Searching.