Co-occurring Eating and Substance Use Disorders in those with a history of Bariatric Surgery
Bariatric surgery can significantly improve health. However, for some it may also result in the continuance of eating disorder symptoms and development of addictive behaviors, including alcohol use disorder. This webinar addresses this co-occurrence and explores nutritional and psychotherapeutic implications for treating these patients.
About the Presenter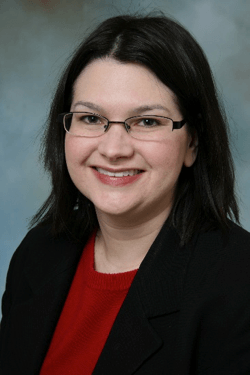 Dr. Andrea Zuellig, PhD, LP
Dr. Andrea Zuellig, PhD, LP, has specialized in treating patients with eating disorders for over 15 years.  In addition to being the Clinical Lead for the Melrose Center Binge Eating Disorder program, she counsels individuals, families, and groups in higher levels of care. Andrea received her undergraduate degree at Pitzer College in Claremont, CA, and her M.S. and Ph.D. in Clinical Psychology from Pennsylvania State University, with a minor in Human Diversity.  She completed her predoctoral internship at the University of Rochester Medical Center, in Rochester, NY, and completed her Postdoctoral Fellowship at the Minneapolis VA Medical Center, with specializations in serious and persistent mental illness and health psychology.