Eating Disorders:
Clinical Features, Comorbidity, and Treatment
Eating disorders are associated with high rates of mortality, medical complications, psychosocial impairment, and psychiatric comorbidity including mood, anxiety, personality, and substance use disorders. This presentation will provide an overview of the clinical features, comorbid psychopathology, and treatment of eating disorders, as well as several psychological mechanisms that may maintain these symptoms, particularly emotion regulation. Several types of evidence-based psychotherapy treatments for eating disorders will be reviewed, including cognitive-behavioral therapy, interpersonal therapy, family-based treatment, and dialectical behavioral therapy. Future research and clinical directions that may improve the efficacy of the treatment of eating disorders and associated psychiatric comorbidity will be discussed.
Eating Disorders Clinical Features Comorbidity and Treatment PDF
About the Presenter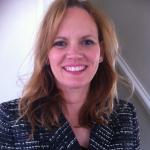 Carol Peterson, PhD, LP
Carol Peterson, PhD, LP, is a faculty member in the Department of Psychiatry and adjunct faculty member in the Department of Psychology at the University of Minnesota Medical School. She received her undergraduate degree from Yale University and her doctorate in clinical psychology from the University of Minnesota. Dr. Peterson has authored over 100 publications and has been the recipient of several federally-funded grants to examine eating disorder treatment outcome. She is also the Training Director at The Emily Program, a Fellow with the Academy for Eating Disorders, and a practicing clinician in the community.