Diagnosis and Management of Bipolar Disorders:
Diagnosis and Management of Bipolar Disorders: Challenges in the Dually-Diagnosed Patient
The viewer of this webinar will become aware of the prevalence and burden of bipolar disorders (BDs), develop a framework for distinguishing BD from major depressive disorder in people presenting with depression, be fluent with treatment options for the management of mania and bipolar depression, and understand how substance creates challenges in diagnosing and treating BD.
About the Presenter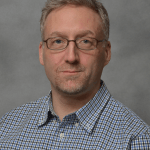 Dr. David Bond, MD, PhD
Dr. David Bond, MD, PhD, completed Medical School (class of 1996) and Residency training in Psychiatry (class of 2001) at Memorial University of Newfoundland in St. John's, Canada, and his PhD in Neuroscience at the University of British Columbia in Vancouver, Canada (class of 2013). He was a Clinical Assistant Professor at the UBC Mood Disorders Centre from 2005-2013. He is currently an Associate Professor of Psychiatry at the University of Minnesota. His clinical and research interests include the diagnosis and management of bipolar depression, and the clinical and neurobiological consequences of weight gain in people with bipolar disorder. He has authored or co-authored over 60 peer-reviewed scientific manuscripts, book chapters, and abstracts on various aspects of mood disorders.