Anti-relapse Medications for Substance Use Disorders
Can We Stop Calling It "Medication-Assisted Treatment"?
Medication-assisted treatment (MAT) is credited with saving lives and helping countless people achieve long-term recovery.  The body of research amassed over the last 50 years is so compelling that academic and medical communities consider its efficacy a settled question.  Nevertheless, the debate about the role of MAT in recovery is raging today more than ever.  In this webinar, we will discuss why calling it MAT may contribute to its stigma, followed by an in-depth discussion of the cutting edge in anti-relapse medications for a range of substance use disorders – and what the primary role of non-prescribers can be in direct patient care.
About the Presenter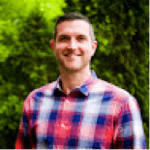 Ian McLoone, LPCC, LADC
Ian McLoone, LPCC, LADC, is Lead Therapist at Alltyr Clinic in St. Paul and is an adjunct instructor in the University of Minnesota's Integrated Behavioral Health graduate program where he teaches Applied Psychopharmacology. Ian earned his master's degree from the IBH program, and is devoted to paradigm change in the field of addiction treatment. His writing has been featured in places like TheFix.com and he is a regular ProTalk contributor at Rehabs.com.