An Indigenous Perspective of Co-Occurring Disorders
We will discuss a re-framing of mental health and substance use based on culturally-specific work in the American Indian community, including how historical trauma is a precipitating event, and how DSM diagnostic codes fall short of accurately describing conditions. We will focus on the indigenous view of health as holistic, and cultural teachings for healing and resilience that can be used for any client population.
About the Presenter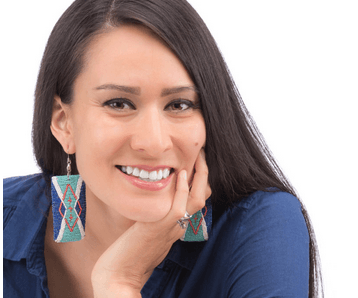 Sierra Yazzie Asamoa-Tutu, MSW
Sierra is a mother, advocate, and mental health professional in Saint Paul, Minnesota. She grew up near Gallup, New Mexico, as the daughter of a Dutch American mother and a Diné (Navajo) father. She is the descendant of survivors of both colonizers and colonized people and sees this identity as a critical opportunity to hold space for healing historical trauma. Sierra earned a B.A. in Global and Intercultural Studies from Calvin College in 2006, and a Master of Social Work from the University of St. Thomas and St. Catherine University in 2013. Sierra has been practicing clinically at the American Indian Family Center as a Healing Generations Therapist since 2014, and also enjoys being part of healing movements in the broader community. She views the world as deeply connected and hopes to positively impact others through healing work and education.