Working With Military-Connected Members of the Community
The purpose of this presentation is to help attendees gain a better understanding of the challenges faced by military-connected members of the community (veterans, active-duty, National Guard, Reserve, and family members) with respect to substance use disorders and mental health challenges. In particular, we will discuss stigma within the ranks, cultural humility in the provision of treatment, the limits of military insurance (TRICARE), and the evolving nature of military service in the modern era of persistent conflict.
Troy Davidson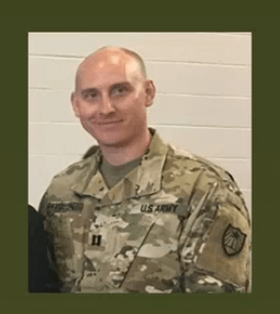 Captain Troy Davidson is the officer-in-charge (OIC) of the MN National Guard Resilience, Risk Reduction, and Suicide Prevention (R3SP) program and the Substance Abuse Prevention (SAP) program; he oversees a team of military personnel, civilian contractors, and Licensed Alcohol and Drug Counselors (LADCs); and is responsible for risk reduction, prevention, assessment, brief intervention, referral and access to treatment follow-up, as well as training and program evaluation.