The Crossover Youth Practice Model
The Center for Juvenile Justice Reform, The Juvenile Justice Coalition of Minnesota and Casey Family Programs have been working together with multiple jurisdictions across Minnesota in order to support collaborative practice around crossover youth. Crossover youth have experienced some form of maltreatment (e.g., abuse or neglect) and have engaged in delinquency. These youth are typically involved with multiple systems (e.g. child welfare, juvenile justice, mental health agencies) that, historically, have not been well coordinated. In this webinar, Laurel Bidwell, PhD, MSW, LICSW and Andrea Hoffman, MPP will present 'lessons learned from the field' during the first year of implementation of the "Crossover Youth Practice Model". This webinar will focus primarily on the experiences of professionals from five Minnesota counties as they engage in this new form of service delivery. Positive changes and challenges to change will be discussed, as well as recommendations from administrators and front-line workers attempting to bring about change for crossover youth.
Laurel Bidwell, PhD, MSW, LICSW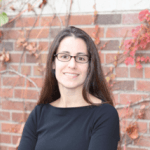 Laurel Bidwell, PhD, MSW, LICSW, is a Research Associate in the Gamble-Skogmo office in the School of Social Work at the University of Minnesota-Twin Cities. Dr. Bidwell's research over the past 20 years has focused primarily on the evaluation of community-based programs serving high-risk children and families. Her research has been significantly informed by her previous experience as a front-line social worker in New York City and Toronto, Canada. Currently, she is engaged in a mixed-methods evaluation of the Crossover Youth Practice Model.
Andrea Hoffmann, MPP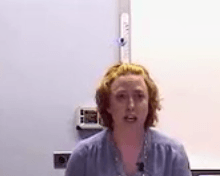 Andrea Hoffmann, MPP, is a Senior Planning Analyst, Hennepin County Juvenile Detention Alternatives Initiative (JDAI). Ms. Hoffman began working with Hennepin County's JDAI as an intern in 2010, and was hired as a data analyst in 2011. In her current role, she works to collect and evaluate program and policy outcomes, present information to system and community stakeholders, and recommend policy changes to further JDAI's goal of creating an effective, fair, and efficient system that produces positive outcomes for youth, families, and communities while protecting public safety. Ms. Hoffman has a Master's in Public Policy with a focus on advanced policy analysis methods and program evaluation.