Maximizing The Benefits of Clinical Supervision
The focus of this training is on improving supervisory skills that help the practitioner provide higher quality services. The training will cover five key areas: case specific guidance and direction; state mandated over-site of functional assessments and treatment plans; supervision relative to case load size and workloads; evaluation of practitioner skills and competencies; and, the provision of training for practitioner skills and competencies. Empowerment, self-efficacy, recovery, wellness, person-centeredness, and client choice are meaningless unless we make them meaningful through the services we provide. Each of these concepts will be considered as we discuss each aspect of clinical supervision.
Paul Heyl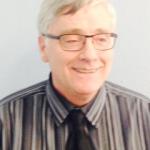 Paul Heyl is a Licensed Social Worker with 26 years experience providing services for adults with serious mental illness. He worked for 12 years as a county social worker providing Targeted Case Management (TCM) for adults with serious and persistent mental illness, 5 years working on the Minnesota's first Assertive Community Treatment Team (ACT), and 9 years working with the Minnesota Department of Human Services (DHS), where he lead the efforts in the implementation of the evidence based practice Illness Management and Recovery (IMR).