Emotional Dysregulation, Alexithymia, Emotional Intelligence and their Relationship to Alcohol Use Disorders
We all experience negative emotions and our ability to identify them and make positive choices in response to them can have strong implications for health, well-being, and positive interpersonal relationships. This is especially true among individuals with alcohol use disorders, because negative emotions are particularly prevalent and often lead to relapse. Individuals in early recovery face the challenge of learning how to respond to negative moods in positive and productive ways without drinking as a maladaptive coping strategy. In this webinar, we will define and review the terms "emotional dysregulation," "alexithymia," "emotional intelligence," and "emotional literacy." We will discuss treatment interventions that promote adaptive response to negative mood, such as DBT, CBT, and mindfulness-based relapse prevention. Results of a recent qualitative research study on this topic will be presented.
Amy Krentzman's, PhD, MSW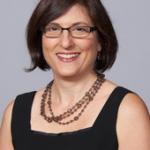 Amy Krentzman's, PhD, MSW, research focuses on factors that promote the initiation and maintenance of recovery from alcoholism, particularly the mechanisms of therapeutic change that are precipitated by professional treatment and Alcoholics Anonymous. Specifically, Dr. Krentzman's program of research uses the lens of positive psychology to study interventions designed to promote positive emotion, well-being, and flourishing in early recovery, factors which she hypothesizes will reduce relapse.