Ethical Dilemma:
Balancing Professional Roles and Scope of Practice in an Evolving Clinical Environment
Traditional treatment practices that restrict flexibility in addressing co-occurring conditions must be revisited and improved to allow the same clinician and the same team to help individuals recover. Chemical and mental health professionals' ability to share knowledge and experiences will be discussed as a tool for increasing clinician competencies as well as other practices such as team integration and supervisory case reviews.
Erwin Concepcion, PhD, LP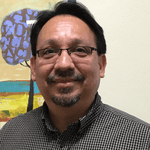 Erwin Concepcion, PhD, LP, has over 20 years of clinical and administrative experience in clinical psychology and has specialized in consultation and practice focusing on individuals with mental illness who also present with co-occurring conditions related to brain injury and substance use disorders. He has practiced in a variety of care settings, including physical medicine and rehabilitation, outpatient mental health, medical centers, and state psychiatric programs.
Purchase CEU
Anyone who wishes to receive one continuing education credit for any archived webinar can register, pay $25.00 and complete a post test.
Purchase CEU