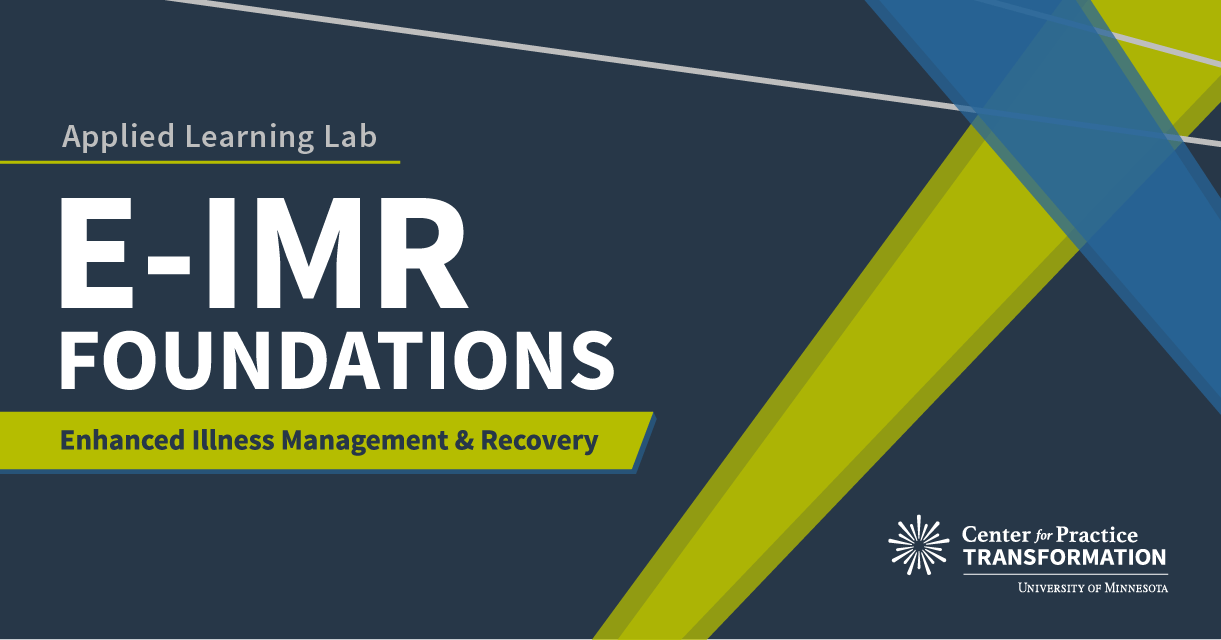 Enhanced Illness Management and Recovery (E-IMR) Foundations Training
February 22, 2021 - July 12, 2021
All workshops are delivered electronically via Zoom
Mondays from 12:30pm - 1:30pm with the exception of Monday, March 29.
Enhanced Illness Management and Recovery (E-IMR) Foundations Training that will prepare you to work with individuals who have both a substance use and mental health condition.
CPT Summer Enhanced Illness Management and Recovery Foundations Training
Wednesday, June 2, 2021 - Wednesday, October 20, 2021
Fourteen separate training events delivered via Zoom
Wednesdays 1-3pm (CDT)
This intensive foundation training covers Enhanced Illness Management and Recovery (E-IMR) principles, modules and resources. It develops your working familiarity with the E-IMR framework and provides extensive practice for you to develop and hone requisite E-IMR skills.  The training process is comprised of two complimentary and required components: live-video workshops and our Applied Learning Lab (ALL) modules. Between the workshop and Applied Learning Lab, participants will spend approximately 3.5 hours engaging with the E-IMR material each week. The training runs for 12 consecutive weeks followed by two "Stump the Trainer" consultation sessions spaced one month apart.